SensWEIGHT is a solution that is designed as a remote wireless monitoring of weighing scales. It enables long-term monitoring and remote diagnostics of load cells and indicators at any distance without physical presence at the monitored location.
The solution can be applied to any weighing scale, such as weighbridges, belt scales, dosing scales, screwfeeders , etc. Scales that are supervised by weighing companies or manufacturers are often spread over the vast territory of the country and their maintenance is therefore often time and financially expensive. Remote access to the parameters of the scales thus helps quickly and on time diagnose functional problems, predict future functional problems with artificial intelligence and significantly optimize work schedules and increase work efficiency. The system is part of the digitization initiative Industry 4.0, Agriculture 4.0 and Maintenance 4.0 using IIoT Industrial Internet of Things and 5G and NB-IOT technologies.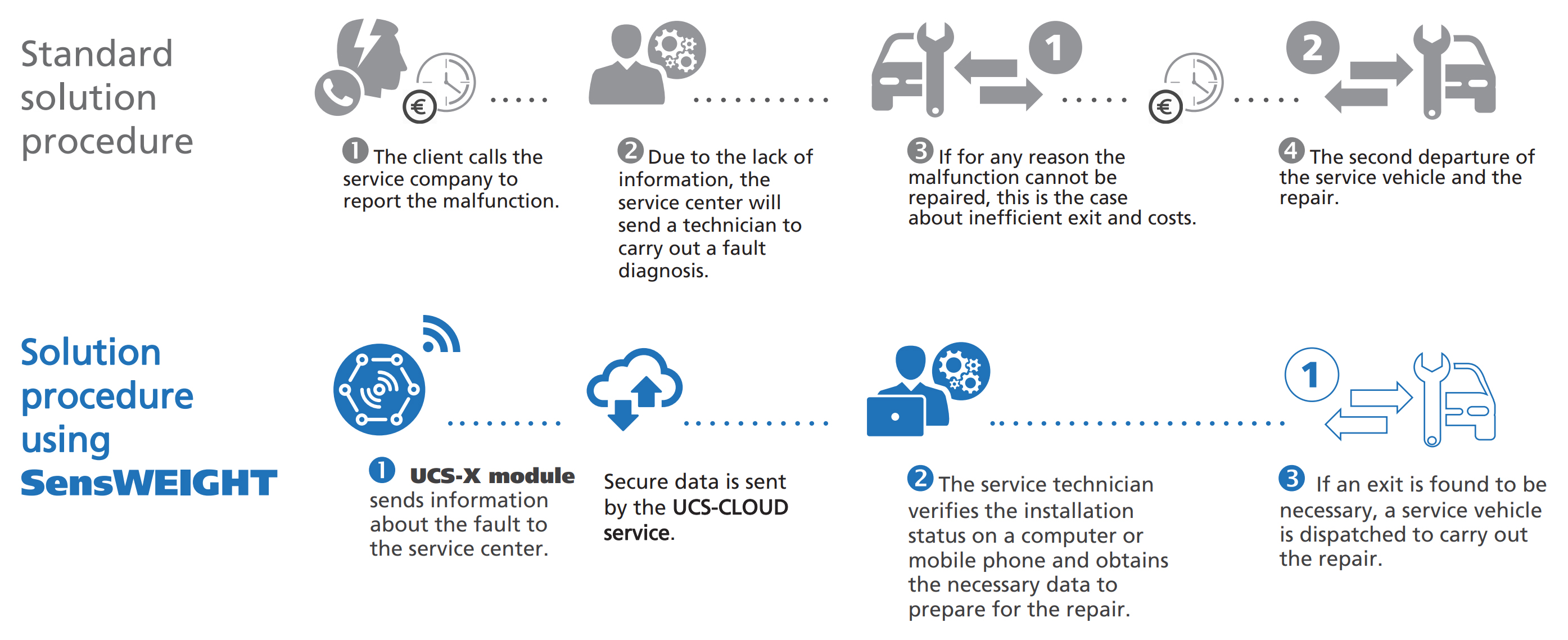 REMOTE MONITORING AND DIAGNOSTICS SIGNIFICANTLY REDUCE COSTS, ACCELERATE SERVICE INTERVENTIONS AND OFFER INSTALLATION OVERVIEW LIKE NEVER BEFORE !